In het kader van het Nederlandse voorzitterschap van de Europese Unie wordt op 3 en 4 maart in Amsterdam de mediaconferentie 'Conferentie Positie van de Europese audiovisuele werken in een globale markt' georganiseerd. De conferentie is gericht op de productie, distributie en verkoop van audiovisuele content binnen en buiten Europa.
Hieronder zijn alvast highlights uit het interessante programma van de mediaconferentie te lezen. Tijdens de mediaconferentie zullen nationale en internationale mediaprofessionals spreken, waarvan Reed Hastings (Netflix), Sophie Turner Laing (Endemol Shine Group), Ingrid Deltenre (European Broadcasters Union), Ann Caluwaerts (Telenet), Henk Hagoort (NPO) en media staatssecretaris Sander Dekker al zijn bevestigd.
Spreekbuis.nl zal via twitter en interviews live verslag doen vanaf deze mediaconferentie.
Programma donderdag 3 maart
09.50-10.20: Key note Reed Hastings (CEO Netflix; foto)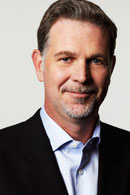 10.20-10.30: Keynote Henk Hagoort (voorzitter van de raad van bestuur van de NPO; foto)
Tussen 15.30-17.15 uur zijn zes workshops gepland.

1. Going Glocal. Moderator: Ruurd Bierman (director Dutch Cultural Media Fund). Sprekers: Mezen Dannawi (NPO), Ann Caluwaerts (Senior Vice President Corporate Affairs and Communications, Telenet), Marc Eychenne (Daily Motion), Barbara Galavan (Screen Producers Ireland and chair of The European Coordination of Independent Producers).
2. International Co-Production. Moderator: Maarten Mulder (MinOCW). Sprekers: Ewa Puszczynska (Opus Film), Doreen Boonekamp (directeur Nederlands Film Fonds), Roberto Olla (Executive Director Eurimages).
3. No Boundaries, Storytelling in the Digital Age.
4. Travelling Formats and Remakes. Moderator: Amy Selwyn. Sprekers oa.: Lisa Perrin (CEO of Creative Networks Endemol Shine), Anders Tangen (CEO Viafilm).
5. Engaging Audiences Across Borders.
6. The New Media World. Moderator: Monique van Dusseldorp (Programme Director TEDxAmsterdam), sprekers Jan Riemens (Zoomin TV).
Programma vrijdag 4 maart
10.00-11.10: Panel discussie over het Europese mediabeleid met als gasten oa. prof. mr. dr. Madeleine de Cock Buning (voorzitter van het Commissariaat voor de Media; foto); prof. dr. Nico van Eijk (Professor of Media and Telecommunications Law and Director of the Institute for Information Law); Lisa di Feliciantonio (Head of Regulatory Policy and EU Affairs at Fastweb); Juraj Polák (Senior Legal Advisor of RTVS, the Slovak Public Service Broadcaster); Pierre-Emmanuel Lecerf (Director European and International Affairs of the National Centre of Cinematography and the Moving Image of France).
Tussen 13.05-13.15 uur zal media staatssecretaris Sander Dekker de mediaconferentie afsluiten.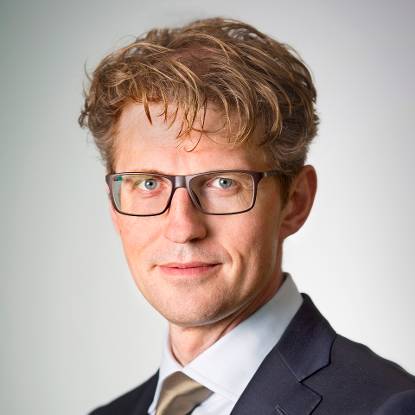 Het volledige programma (in het Engels) van de mediaconferentie is hier te vinden.