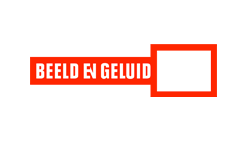 We are looking for an Outreach & Communications Coordinator! Are you the strong communicator who wants to help streamline our outreach and communications activities within our European collaborative research projects?
Sound and Vision is the leading institute for media in the Netherlands. An inspiring, creative and accessible meeting place for professionals and individuals – online, in our museum and on location. We are one of the largest archives in the world and we store various types of media, such as radio and television programs, video (games), written press, websites and objects. The Verhalen department is the driving force of the content development of products and services of Sound and Vision.
We are looking for a strong communicator to help streamline our outreach and communications activities within our European collaborative research projects. Are you our new:
Outreach & Communications Coordinator
(40 hours per week)
Activities
The Outreach & Communications Coordinator will be responsible for general communications support and content creation within the Netherlands Institute for Sound and Vision's target group 'Heritage Professionals and Researchers'. Your portfolio will include supporting comms and event planning for projects connected to two European wide initiatives, EUscreen and Europeana.
Working within each project team, your main focus is to maximize impact by developing the projects' stakeholder networks and comms and delivering engaging events (online and in-person). This means you are able to juggle planning, timing, and resources while keeping sight of the scope of the projects. You are hands-on and pragmatic when it comes to finding creative solutions on the stakeholder side as well as within the individual project teams. You keep a cool head when stress levels rise and thrive on teamwork and collaboration. Together with the team you continuously search for ways to improve workflow and make internal processes more efficient.
You will be based in our offices in Hilversum, with flexibility for some home working (especially under the current Covid19 restrictions). You will regularly collaborate and work physically and remotely with colleagues from various European countries. You will also be expected to travel within Europe (when safe to do so) for project related events and meetings about 4-6 times per year.
The person we are looking for can work in an international environment with colleagues from many cultural backgrounds. You have experience with communicating complex content clearly to non-technical audiences. You have the experience and discipline to be well-organised, and you're not afraid to teach yourself new skills when needed. You can help strategically plan for maximum engagement with specialist stakeholders and audiences.
Key Responsibilities
Create and deliver small and large scale activities and events
Update/maintain websites with WordPress CRM and other content management systems
Create and manage editorial calendars
Design and distribute communications to email/subscriber lists and other target audiences
Implement a strategy for social media and other platforms to distribute content and build online communities around project activity
Write/edit blog posts or impact-related stories for the web and/or newsletters
Develop presentations for internal and external audiences
Coordinate design and/or editorials, such as funder and project reports, with in-house production staff
Report on success and impact using qualitative and quantitative analytics
Knowledge and Experience
Academic or Applied Sciences degree, preferably in Media & Cultural Studies, Marketing or Communication Studies
A minimum of three years professional experience in a similar role
Excellent writing and editing skills in English
Ability to keep current with technical developments and trends as they relate to the fields of communications, public relations, publishing, marketing, and web-based communications
Ability to collect, analyze, and deliver data (such as contacts, web statistics, marketing results, and customer relationship data) with sensitivity and urgency
As Sound and Vision is a largely Dutch-speaking organisation, it's a plus if you are conversant in this language
Salary and Benefits
This is a temporary contract for 40 hours a week (full-time) for 12 months; potential extension of this contract is dependent on project funding. Salary indication is between € 2.671,07 and € 3.684,19 (scale 8 CAO Beeld en Geluid) based on full-time employment. On an annual basis you have 200 hours of vacation and 192 Work Time Reduction hours ('ATV-dagen' in Dutch), based on full-time employment.
Diversity
Sound and Vision strives for greater diversity in its audience, programming and staff. We encourage people to apply who contribute to this diversity and bring along a diverse network of relationships.
How to apply
Please send a motivation letter and your resume to the HR Department of Sound and Vision at personeelenorganisatie@beeldengeluid.nl. If you have any questions about the position, please contact Nicole Emmenegger on nemmenegger@beeldengeluid.nl.
The deadline for applying is November 15th and the preferred start date is January 2021.
The first round of interviews will be on the 19th or 20th of November.
Only candidates with a valid work permit to work in the Netherlands will be considered. We are not an IND-recognised sponsor. If this is needed, we can discuss a temp agency contract.
For details on how we handle your private data please read our Privacy Statement here.