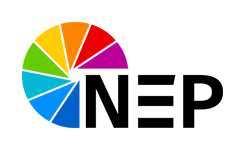 At NEP we bring virtual productions to international events and live television. And the world is getting ready for more!
The challenge
In the past months we've ramped up our virtual production schedule. We want to accelerate rolling out high end virtual productions. And we're growing our team with more specialists to collaborate with. If you're interested in installing productions, getting visuals just right and collaborating onsite with a diverse crew as a graphics specialist you would be a great fit. If you have a passion for iterating on tools, pipelines and automations others will use to roll out international productions, we'd love to talk too!
Required Skills:
Knowledge of at least one scripting or programming language (Lua, Python, C#);
1+ year of experience working in the game or entertainment industry;
Proficient with 3D software like Blender, Maya or 3DsMax;
Experience in working with(in) game engines. Unreal experience is highly desirable;
Familiar with art and production pipelines;
Strong English or Dutch communication skills.
Desired Skills:
Shipped one or more major projects using a game engine;
Experience with shaders, both with visual editors as well as shader languages;
Experience in either primarily art or primarily developer roles;
Background or professional experience in game development.
What can you expect?
We offer an alternate job in an open and collegial work environment. You work in an enthusiastic and passionate team of about 130 (Broadcast) IT professionals and get well-trained and supervised during your work-in. Humor and fun are central to the work. You work at NEP The Netherlands headquarters and you get all the opportunities to further develop, specialize or grow. In fact, we even stimulate this! Of course, we offer a competitive salary and working conditions.
Are you interested?
Do you recognize yourself in the profile and are you excited? Come and strengthen our team and get into the world you're participating in the latest broadcast solutions! Send your resume with motivation to werkenbij@nepgroup.com