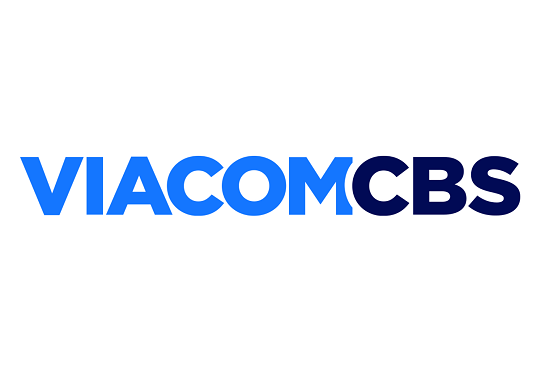 ViacomCBS is directly looking for a: Media Planning Manager
ViacomCBS Networks EMEAA is comprised of many of the world's most iconic consumer brands. Its portfolio includes Paramount+, Pluto TV, ViacomCBS International Studios, MTV, Nickelodeon, Comedy Central, Paramount Network, BET, Game One and J One, and the cluster spans Africa, Asia, Middle East and all European countries except UK & Ireland. In addition to offering innovative streaming services and digital video products, ViacomCBS Networks EMEAA provides powerful capabilities in production, distribution and advertising solutions for partners across more than 140 countries. ViacomCBS Networks EMEAA brands are seen in more than 340 million households, via 200+ channels in more than 40 languages.  
We are home to global brands that connect across all platforms. It starts on screens of all sizes, and it doesn't stop there. We connect with audiences in the real world through live experiences, huge events, books, toys, games, apps and so much more, giving them ways to engage whenever and wherever they want. We are pioneers in creating innovative programming for all targets, Our portfolio includes Jersey Shore franchise, , MTV's Ex on the beach, SpongeBob SquarePants, Paw Patrol, Blaze, Shimmer & Shine, The Daily Show with Trevor Noah, Paramount movies and many more., .

VCN EMEAA embraces diversity; we are committed to create an environment of inclusion and mutual respect for all candidates and employees. With Diversity and Inclusion at the forefront of all we do, we are proud to be a mirror of the cultures and countries where we operate, Diversity & Inclusion are a key pillar for us to develop our employees, grow our business and contribute to society.

The NISS Programming department is responsible for the Global Feed of pan-regional channels (including Nick Jr. Global, Nickelodeon Global, NickToons Global and Teen Nick Global as well as MTV Global. we are recruiting a full-time Media planning manager
As a member of the NISS Programming team:
Support brand team in creating and executing media plans for on-air promotion, supporting new show launches, premieres, and other company initiatives (live events, apps, etc.)
Partner cross-functionally with programming, creative production, and commercial operations to ensure all parties are aligned with what is being supported on-air.
Collaborate with Director to craft make-lists, ensuring all necessary materials are accounted for to successfully support brand priorities on-air.
Coordinate cross-promotional campaigns across platforms, including sister networks on linear and site/app as necessary.
Provide post campaign reporting to ensure media plans are executed properly and promo targets are being hit.
Liaise with the research team, collating promo data for post campaign analysis and adjusting benchmarks as necessary.
Troubleshoot operational processes, specifically for on-air elements meant to enhance viewer experience (graphics, break structure, etc.)
Invoice management (purchase order raising, working with internal systems) for creative budget and monitor costs.
Supervise the creative coordination team to ensure all short form localization and adaptations are ready for TX.
Work close with Preditor (Producer Writer Editor) to create original campaigns.

That's why we want you to have:
Strong attention to detail, time management, and ability to meet deadlines is a must.
Ability to work in the details while also keeping the "bigger picture" in mind.
Ability to plan, organize, carry forward and deliver work and projects on your own initiative.
Ability to work under pressure with continuous ability to reprioritize.
Excellent analytic skills, a number-focused mindset, and precise working method are desirable.
Excellent communication and interpersonal skills. Experience working across multiple lines of a business is a plus.
Excellent knowledge of MS Office, particularly Excel.
Strong project management, organization and communication skills as you will be supervising many projects at the same time and working across different departments.
Adaptable with a positive attitude about changes in workflows, as we are constantly optimizing workflows to improve them based on the changing media landscape.
Demonstrated critical thinking and problem-solving abilities.
Desirables:
Bachelor's degree in Marketing, Media, Communications or similar field strongly preferred.
3-4 years experience in media (Kids & Family content experience a plus!)
Prior experience with production and scheduling software is beneficial.
Strong interest in marketing communication and media planning.
Speaking English and ideally another language fluently.
Prior experience working for an international team is a huge plus.
We offer:
Challenging job in a multicultural environment.
Unique and friendly atmosphere.
Market-leading professional development opportunities.
The selection process will be ongoing – meaning the job ad may be removed as soon as the interview phase is initiated. Please note that in this process, ViacomCBS is collaborating with recruitment partners Randstad in Madrid, Spain and they will handle the selection process and all initial communication. Does this role fit your profile and interest? Apply here.